Freightliner Argosy Tipper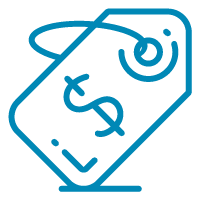 $110,000.00
ex-GST
Enquire Now!
---
Osftransport
| Seller Details | |
| --- | --- |
| Location | Cabramatta NSW |
| Seller | Risto Ivanov |
| Phone | 0416669996 |
---
Truck
| Specification | Details |
| --- | --- |
| Sub-type | Tipper |
| Manufacturer | Freightliner |
| Model | Argosy |
---
Looking to buy a ready to work tipper!! Look no further as this truck has everything you want!

This recently pained Auto Freightliner Argosy Signature gen 2 May be stamped a 2006 built cab but there is little to find that isnt brand new!

2006 build freightliner argosy, engineered with a full Hydraulic lift and curtained bin made by CBB bin is 4.05m long 1.25m high full steel bin has a automatic waterproof tarp dont let the rain stop you from working all controls are in the cab no need to be out of truck wile getting loaded and having the weight gauge in the cab as well you will know how much is going into the back.

This truck has gone from a standard prime mover to be upgraded into a bogie tipper in the time the owner has had the truck, for almost 7 years. Pride with the highest level being an owner driver this trucks maintenance is superb.

This truck has had a full Rebuilt Engine by Cummins wetherill Park, the new kms are only 97,000.

It has had:

full rebuilt gearbox (1000 kms)

New clutch

X4 new batterys

Rear main seal

Brand new brake air compressor

Brand new power steering pump

Brand new J brake wiring harness

Brand new XY gear selector

Brand new speed sensor

Band new shift console computer

Band new shift controller

New front windscreen

2018 all bearings, front king pins, full shocks and seat replaced

Changed cabin mounts, shocks, airbags

Starter motor

Air compressor

Receiver dryer

Radiator

Intercooler

Turbo

Hydrologic ram

Waterproof tarp

Auto tarp

650 whopping horsies on this baby, set up as bogie but only airlines and electrics to make it into a truck and dog.

Ring feeder fully installed with hydraulic feed line for dog.

Bin carries approximately 11.5 tonnes.

Truck has a full auto step, however driver prefers the extra excercise of climbing ...

2006 - but so much more of a brand new truck without the cost!

As a bonus - my wife owns a finance business so if you need some Options she would be happy to help!

Selling without rego but it does have a brown slip done 9/6/2020, mechanics whove helped take care of this truck will tell you the love and money that have gone into this beast I have a lot of extras like 4 way DVR camera not installed and all the old parts to get rebuilt as spare. Owner has other business and does not have the capacity to drive for construction and tipping game anymore.

If you need more information you can call me on

0416669996

I can deliver / drive truck anywhere in Australia at your cost.
---
---
| | |
| --- | --- |
| Odo | 1,300,500 km |
| Status | Available for sale |
| Cab Option | Cab over sleeper |
| Tare | 11 kg |
| GCM | 70,000 kg |
| Eng Power | 650 HP |
| | |
| --- | --- |
| Year | 2006 |
| Truck Config | 6x2 |
| Listing Type | Used |
| Rim Size | 11R 22.5 |
| Wheel Base | 0.00 metre |
| Fuel Capacity | 900 Ltr |
| | |
| --- | --- |
| Stock Reference | PS00048 |
| Susp Options | Air Bag |
| Item Condition | Excellent |
| GVM | 24,000 kg |
| Eng Type | Diesel |
| Body Capacity | 12 Tonne |
Are You Having Trouble Getting Finance Approval For Your Heavy Transport/Commercial Vehicle Purchase?
We can run your private sale through our dealership to complete all the necessary checks; legitimising the sale and enabling finance to get the tick of approval.
Learn More About Dealer Assist
I acknowledge that Western Traders is not the owner nor seller of this advertised item. Western Traders does not act on behalf of the seller or owner of this item and is not acting in any capacity as agent for the sale of this item. All negotiations, discussions and agreements relating to this item are to be conducted directly between myself and the Seller. Western Traders' involvement, unless otherwise agreed in writing, is limited to providing the Seller an online advertising space for this item.
Western Traders makes no warranty or representation as to the ownership, quality, authenticity, functionality, condition, lawful use, or fitness for purpose of this advertised item. I will rely on my own investigations with respect to the advertised item and acknowledge that Western Traders is not a party to any contract for the purchase, lease or transfer of this advertised item.