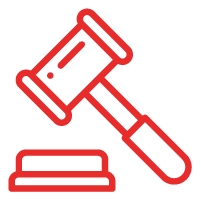 At Auction
Enquire Now!
---
Truck
| Specification | Details |
| --- | --- |
| Sub-type | Tipper |
| Manufacturer | Sterling |
| Model | AT9500 |
---
Coming up for online auction 17th August 2022 to 24th August 2022 (Offers Prior to Auction Commencement Welcome) - Stock Ref# C4225-C4226.

C4225 - 10/1999 Sterling L Series Tipping Dog Truck; Engine: Cummins N14 435HP; Gearbox; 18 Speed; ODO Showing: 863,512kms; GVM: 24 Tonne; GCM: 81 Tonne; Tyre Size: 11R22.5; Approx Bin Length: 4.56m; Approx Bin Height: 1.4m; Aluminium Tipping Body; Tarp; Grain Shute; Airbag Suspension; 10 Stud Rims.

C4226 - 04/2001 Hercules Chassis Tipping Dog Trailer; Quad Axle; ATM: 33 Tonne; Approx Length: 7.6; Approx Bin Height: 1.3m; Aluminium Tipping Bin; LED Lights; Dolly Locker; Maxi-Brakes; Grain Shute; Tarp; Airbag Suspension; Spider Hubs.

Located at Western Traders Yard, Forest Hill QLD. Inspection prior to purchase is highly recommended. See www.westerntraders87.com.au/auctions to register to bid. Need auction finance? Go to www.westerntraders87.com.au/finance If interested in purchase prior to auction commencement, please contact us.
---
---
| | |
| --- | --- |
| Odo | 863,512 km |
| Model Specific | Truck & Dog Trailer Tippers |
| Susp Options | Air Bag |
| Eng Type | Diesel |
| | |
| --- | --- |
| Year | 1999 |
| Status | Available for sale |
| Cab Option | Bonnetted daycab |
| | |
| --- | --- |
| Stock Reference | C4225-C4226 |
| Truck Config | 6x4 |
| Listing Type | Used |