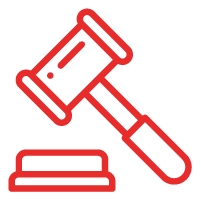 At Auction
Enquire Now!
---
Trailer
| Specification | Details |
| --- | --- |
| Sub-type | Flat top |
| Manufacturer | Vawdrey |
| Model | Semi |
---
Coming up for online auction 24th November 2021 to 1st December 2021 (Offers Prior to Auction Commencement Welcome) - Stock Ref# C3659 - 06/2009 Vawdrey Flat Top Trailer; Triaxle; Length: 45 Foot; Tyre Size: 11R22.5 at 40%; 10'1" Spread; Steel Floor; Gate Rack; Container Pins; Toolboxes; Load Binders; Ring Feder Bracket; Water Tank; Weight Scales; LED Lights; Gates; Road Train Plated; Ring Feder; Maxi-Brakes; Head Boards; Spare Tyre Rack; Airbag Suspension; 10 Stud Rims; Timber Box. Located at Western Traders Yard, Forest Hill QLD. Inspection prior to purchase is highly recommended. See www.westerntraders87.com.au/auctions to register to bid. Need auction finance? Go to www.westerntraders87.com.au/finance If interested in purchase prior to auction commencement, please contact us.
---
---
| | |
| --- | --- |
| Year | 2009 |
| Status | Available for sale |
| Listing Type | Used |
| | |
| --- | --- |
| Stock Reference | C3659 |
| Trailer Deck Config | Flat/Standard Deck |
| | |
| --- | --- |
| Model Specific | Trailer |
| Trailer Config | Tri Axle |