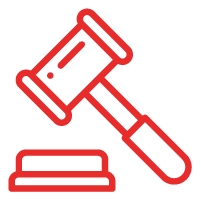 At Auction
Enquire Now!
---
Trailer
| Specification | Details |
| --- | --- |
| Sub-type | Flat top |
| Manufacturer | Freighter |
| Model | Semi |
---
Coming up for online auction 26th May 2021 to 2nd June 2021 (Offers Prior to Auction Commencement Welcome) - Stock Ref# C3653 - 10/1987 Freighter Flat Top Trailer; Tri-axle; 44.6ft; ATM: 35 Tonne; Aluminium Chequer Plate Floor; Water Tank; Toolboxes; Load Binders; Ring Feeder; Ring Feeder Bracket; LED Lights; Spare Tyre Rack; Head Boards; Gates; Maxi-Brakes; Spring Suspension; Spider Hubs. Located at Western Traders Yard, Forest Hill QLD. Inspection prior to purchase is highly recommended. See www.westerntraders87.com.au/auctions to register to bid. Need auction finance? Go to www.westerntraders87.com.au/finance If interested in purchase prior to auction commencement, please contact us.
---
---
| | |
| --- | --- |
| Year | 1987 |
| Status | Available for sale |
| Susp Options | Spring |
| | |
| --- | --- |
| Stock Reference | C3653 |
| Trailer Deck Config | Flat/Standard Deck |
| Listing Type | Used |
| | |
| --- | --- |
| Model Specific | Trailer |
| Trailer Config | Tri Axle |