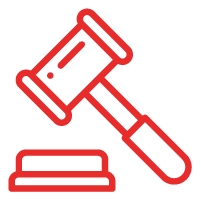 At Auction
Enquire Now!
---
Trailer
| Specification | Details |
| --- | --- |
| Sub-type | Drop Deck |
| Manufacturer | All Load |
| Model | Dog |
---
Coming up for online auction 27th October 2021 to 3rd November 2021 (Offers Prior to Auction Commencement Welcome) - Stock Ref# C3905 - 1983 All Load Drop Deck Supa Dog Trailer with Ramps; ATM: 30,000 kgs; TARE: 5,900 kgs; Spring Suspension; LED Lights; Toolbox; K Hitch axles on rear; Brand new pump for hydraulic ramps; 6.68mtr bottom deck incl beaver tail; 2.72mtr top deck; 11.45mtr overall (pin to back of ramps). Located at Western Traders Yard, Forest Hill QLD. Inspection prior to purchase is highly recommended. See www.westerntraders87.com.au/auctions to register to bid. Need auction finance? Go to www.westerntraders87.com.au/finance If interested in purchase prior to auction commencement, please contact us.
---
---
| | |
| --- | --- |
| Year | 1983 |
| Status | Available for sale |
| Listing Type | Used |
| | |
| --- | --- |
| Stock Reference | C3905 |
| Trailer Deck Config | Drop Deck |
| | |
| --- | --- |
| Model Specific | Supa Dog Trailer with Ramps |
| Trailer Config | Tri Axle |